Software comparison
Klenty VS Mixmax
Which emailing platform suits you the most? Want to compare Klenty and Mixmax? Discover those two solutions and an alternative
What is Klenty?
The business Klenty was created in 2015 under the guidance of Deepak Kumarasamy, Praveen Kumar as well as Vengat Krishnaraj in the city of Palo Alto, in the state of California. Klenty presents itself as a integrated multi-channel sales tool. It incorporates email, calls, the Whatsapp app, the LinkedIn network…
Numerous features influence the pricing, as the plan covers the entire range of features, particularly a CRM. As for users primarily focused on email prospecting, the price turns out to be attractive.
What is Mixmax?
Mixmax was designed by its founders Olof Mathé and Brad Vogel as sales-focused tool that promotes collaboration among teams.
Mixmax works exclusively with Google Suite and offers various functionalities, ranging from calendar management for increased productivity, to managing commercial engagement actions and automations.
However, the cold mailing features are not extensive. It is a tool that caters to novice users and in a exclusively Google environment.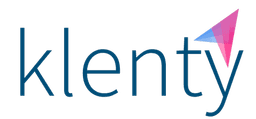 Starting price
50$
69$
20$
Mail +X minutes
Bounce reducer
Agency mode /Team
Soon
Multi-sender
SpinText
Mail warmer
Zapier's integration
Make's integration
n8n's integration
Contact us if you think we made a mistake
Why choose Emelia?
At first, we were a digital marketing agency having a dedicated Growth Marketing unit. We have assisted more than a hundred companies in their cold mailing strategy. No platform gave us full satisfaction, many of them indeed were too costly and became more so while scaling using numerous email addresses in the sender field. Therefore, we chose to design our own cold emailing system, dubbed Emelia. It's a cost-effective alternative and streamlined to start your campaigns in a snap. Our Emelia platform does not have the slightest superfluous functionalities that add complexity to use without delivering tangible benefits. Our software for cold mailing brings together solely relevant options that facilitate work in an ideal environment in order to easily scale processes. Emelia continuously perfects in response to your ideas. We remain attentive to what you need and strive to include in the shortest time what could be missing for you.
Watch how to set up your first cold-email campaign on Emelia
No engagement
You are free to stop your subscription when you want, we know you will come back !
Free trial
Try Emelia for 7 days with no restrictions, just the time to love it !
Connected to the best tools
Emelia is available on Zapier, Make and n8n and on the best CRMs