Software comparison
MailShake VS Lemlist
Which emailing platform suits you the most? Want to compare MailShake and Lemlist? Discover those two solutions and an alternative
What is MailShake?
Mailshake is a tool for engagement and sales automation. This startup was created in 2015 by Bob Senoff, Colin Mathews, and Sujan Patel. Mailshake has great popularity thanks to an ultra-comprehensive masterclass on cold mailing.
Initially, this software was only a cold mailing tool. Today, it is a comprehensive sales automation tool that offers integrations with CRMs as well as other marketing tools such as social networks.
Its main features include automating prospecting campaigns, tracking prospect activity, managing and tracking calls, and cross-platform interactions.
What is Lemlist?
Founded in late 2017 by Guillaume Moubeche and his 2 associates, Lemlist democratized cold emailing in France. It is the leader in France with a large part of its clientele in the US. Lemlist is a tool for cold mailing and sales automation.
The feature that generated a lot of buzz was the addition of dynamic images in the email, which allowed, at the time, to stand out. The features highlighted by Lemlist are personalization via variables, cross-channel (emails, calls, LinkedIn), agency mode, integrations...
At Emelia, we were users of Lemlist. We did cold emailing for our clients, but it was way too expensive and lacked some features that, for us, were essential.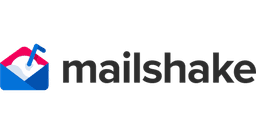 Starting price
58$
59$
20$
Price for 1 email address connected
58$
59$
20$
Price for 10 email addresses connected
580$
590$
110$
Price for 100 email address connected
5800$
5900$
900$
Mail +X minutes
Bounce reducer
Agency mode /Team
Soon
Multi-sender
SpinText
Mail warmer
Zapier's integration
Make's integration
n8n's integration
Contact us if you think we made a mistake
Why choose Emelia?
Originally, we are a digital agency possessing a specialized Growth Marketing branch. We have helped over 100 companies in their email prospecting. No solution offered us complete satisfaction, many of them were too expensive and became even more so as we scaled with a large number of email addresses as senders. Thus, we made the decision to create our own email prospecting solution, called Emelia. It is an economical solution and user-friendly to set up campaigns in no time. Emelia does not incorporate any unnecessary options that make more difficult usage without supplying real advantages. Our solution for cold mailing contains only practical features that help work under optimal conditions to easily scale processes. Our Emelia platform evolves according to your proposals. We pay attention to your needs and work to incorporate as soon as possible what you might lack.
Watch how to set up your first cold-email campaign on Emelia
No engagement
You are free to stop your subscription when you want, we know you will come back !
Free trial
Try Emelia for 7 days with no restrictions, just the time to love it !
Connected to the best tools
Emelia is available on Zapier, Make and n8n and on the best CRMs